Best in POS and Data capturing
Vincom POS and Data Capture offers Automatic Identification and Data Capture (AIDC) and Point-Of-Sale (POS) solutions from many of the industry's leading manufacturers. In addition, we are able to utilize any of the numbers of value-added services available from them, including sales and technical support, education and training, custom configuration, marketing support, financing services, design support, installation, rollouts and many others. Do you want the right POS and barcode products? We've got the right brands! We understand that a big part of building the right solutions is driven by having access to the very best POS and barcode manufacturer partners. That's why we cultivate relationships with brands we believe will consistently deliver the kind of results you and your customer expect. Whether you are selling the latest mobile POS solutions for the retail floor or you're implementing rugged data collection systems in the supply chain, we offer complete solutions from manufacturers that understand what it takes to close deals and create profitable growth time after time.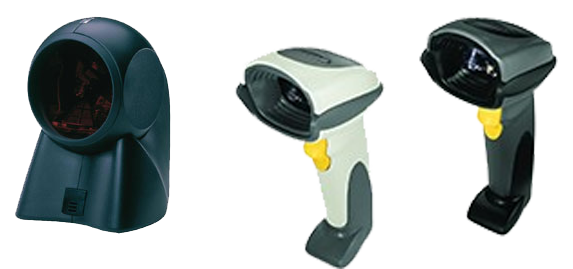 Providing Easy to use, Reliable and Affordable Scanners for business
Provide Honeywell Barcode Scanners
Honeywell is one of the top providers of barcode scanners. We at Vincom limited provides Honeywell scanners that are easy to use and are ideal for tracking inventory and assets in your business. Whether you are using our scanners for retail, library, tool crib, back office, and access control applications it is the best device for the job.